MARKETING NEWS
Looking for resources to help build your marketing knowledge base? Here's what you need to know!
Latest News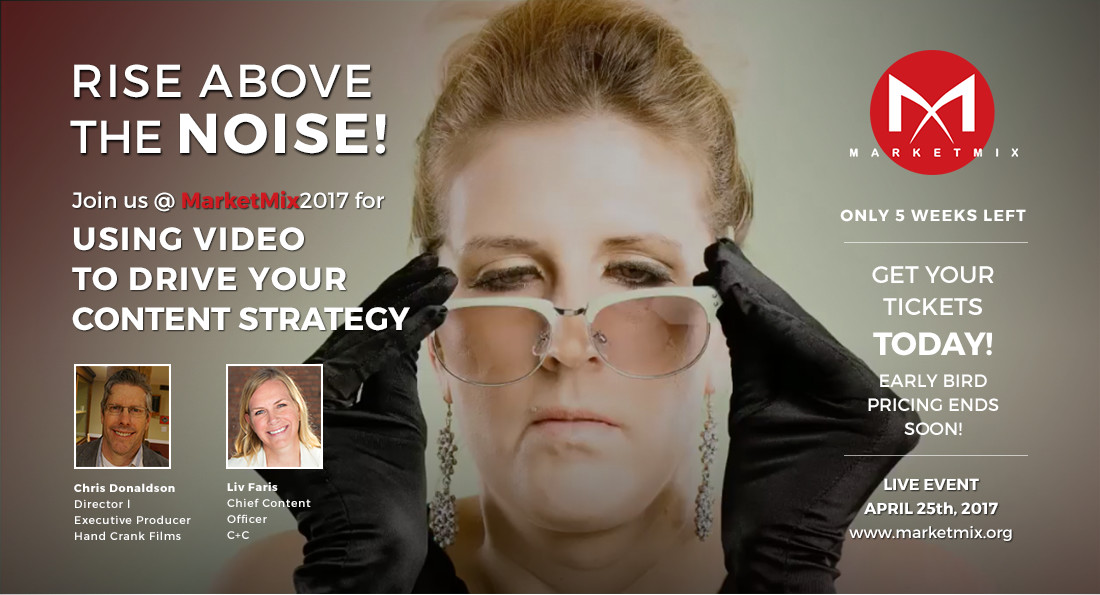 Is it Time to Update Your Roadmap to Marketing Success?
03/22/2017
If you don't know where you are going, any road will get you there. - Lewis Carroll
In this classic exchange between Alice and the Cheshire Cat, Alice did not really care where she was going, she just wanted to get somewhere. This philosophy does not apply to marketers who have a goal in mind – marketing success.
This is the main goals of the Puget Sound American Marketing Association for MarketMix 2017 – Your Marketing Roadmap. Because in the words of another great philosopher:
If you don't know where you are going, you might wind up someplace else. -- Yogi Berra
With that in mind, you are invited to attend our 12th annual MarketMix 2017, our all-day marketing conference on April 25 at Meydenbauer Center in Bellevue.
MarketMix is the largest one-day marketing conference in the Pacific Northwest, and this will be the 12th Annual MarketMix Conference sponsored by PSAMA. MarketMix 2017 offers you a full-day of marketing knowledge from professionals in all aspects of B2B and B2C marketing.
At MarketMx 2017, you will hear three exciting keynote presentations as well as you can choose from 12 industry specific breakout sessions. This year's agenda has the best balance ever of panel discussions and one-to-one sessions in order to gain a perspective from different marketers in different categories.
Keynote I – The Changing Marketing Journey- Where is the industry headed?
Keynote II - Inform & Inspire: Planning for Meaningful Research in a Changing World
Keynote III – Social Media: Survival of the Fastest and Most Relevant
Breakout Sessions I – Making Bold Choices in Branding; B2B Marketing Practices; Brand Design, Optimizing the Customer Experience.
Breakout Sessions II -- Seven Steps to a Powerful Brand Story; Connecting with Audiences in a Complex Industry (Healthcare); Using Video to Drive Your Content Strategy; Get Visual! Interactive Email Marketing Secrets.
Breakout Sessions III – Experience Marketing; Building Your Brand through YouTube Video Marketing; Drive Traffic Through SEO and Make Better Business Decisions with Analytics; Let's Get Creative to Navigate the Changing Landscape.
In a speech to business leaders at Harvard in 1991, Mikhail Gorbachev made the comment that "if you aren't moving forward, at best you are standing still, but more likely you are moving backwards".
In today's fast-changing digital marketplace, can you afford to stop moving forward? It's time to update your roadmap to marketing success.
Go to marketmix.org for more details and to register.
SIGN UP NOW FOR BIG SAVINGS DURING OUR EARLY BIRD SPECIAL.