MARKETING NEWS
Looking for resources to help build your marketing knowledge base? Here's what you need to know!
Marketing Challenges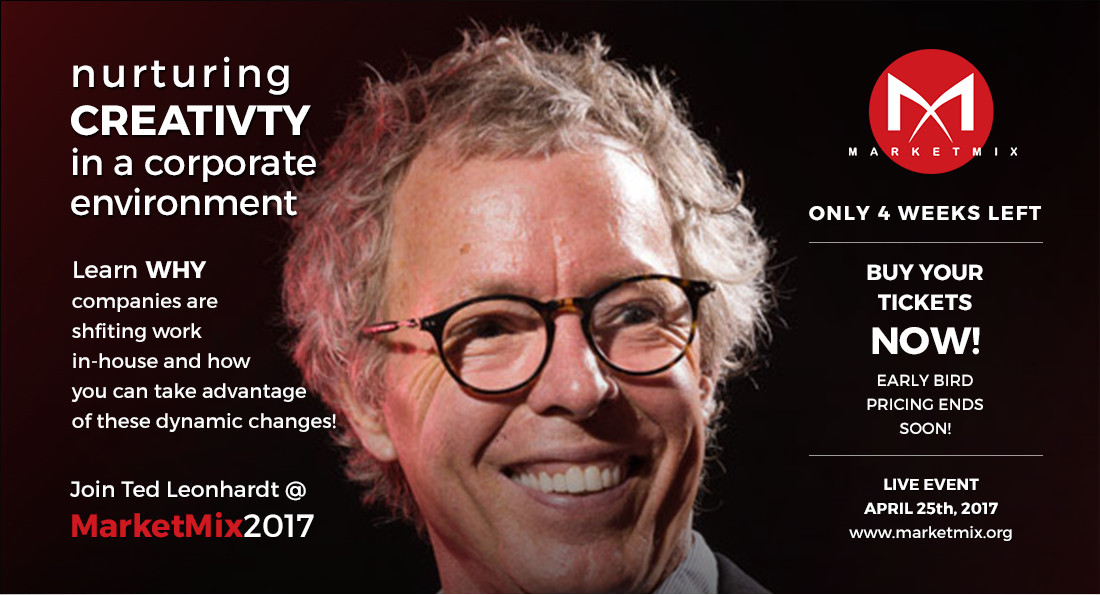 Nurturing Creativity in a Corporate Environment
03/29/2017
Learn WHY companies are shifting work in-house and how you can take advantage of these dynamic changes!
I recently was asked a series of questions on being a creative in a corporate environment. It's a timely subject as corporations are building high-quality in-house design and advertising groups like never before. The In-House Agency Forum (IHAF) was founded in 2005 to provide connections and community for in-house creative groups and now has over 250 member companies.
Corporate in-house creative groups provide services internally and, in some cases, to external clients. Successfully nurturing talent inside giant corporations is trickier and, in my experience, more challenging in the corporate environment than it is in small creative groups. I see the difficulties daily in my consulting practice. And I also see outstanding work coming out of some seemingly unlikely places like Amazon and Fidelity.
To learn more about this topic click here.
Be sure to attend Ted's session "Nurturing Creativity in a Corporate Environment" at MarketMix 2017. Go to marketmix.org for more details and to register.
SIGN UP NOW FOR BIG SAVINGS DURING OUR EARLY BIRD SPECIAL.