MARKETING NEWS
Looking for resources to help build your marketing knowledge base? Here's what you need to know!
Marketing Strategies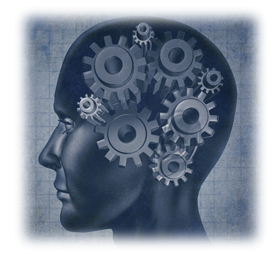 Marketing Problem #4 – Generating and Using Insight to Shape Marketing Practice
01/30/2017
This is #4 in a series of posts to address what the AMA has identified as "the seven big problems" confronting marketing today
Effectively Targeting High Value Sources of Growth,
The Role of Marketing in the Firm and the C-Suite,
The Digital Transformation of the Modern Corporation.
Generating and Using Insight to Shape Marketing Practice
Dealing with an Omni-Channel World
Competing in Dynamic, Global Marketing
Balancing incremental and Radical Innovation
Previous blog posts have presented my thoughts on the first three problems as a thought starter for this important issue.
One of the first questions many marketers have relates to the role that Big Data has in the development of marketing insights. Several years ago, I was taught a simple graphic: relating to how data impacts insight . . . it is an essential ingredient in the mix, but is not the total answer.
Information - knowledge - understanding - insights
In this equation, information (or data) must be combined and processed with other knowledge and understanding before it can become an insight. That is where the biggest challenge (and misunderstanding) is in relation to Big Data.
Big Data is just a starting point.
Data by itself only gives you information. It's up to you to translate that data into knowledge and insights. Data describes what happened when, where, and how and who's involved. Unfortunately, the fallacy of big data is that more data doesn't mean you can automatically gain more insight about your business. In fact, more data can make it more difficult to sort and sift the relevant information to truly shape business insights.
There are many different directions that can yield business insights, but if we focus on consumer insights, here are some thoughts.
1. The best customer insights begin with a deep understanding of how the business works.
I've always felt that the secret to building a strong client relationship is to live their business. During my career, I've ridden a Sunbeam bread truck at 3 a.m., worked out in a sweat room at Procter & Gamble to test Secret Anti-Perspirant, toured a NAPA brake plant, picked oranges for Florida's Natural, worked in a Slim Jim slaughter house, and baked Papa John's pizzas with the founder at 11 p.m., to name a few clients I've worked on.
I have been on sales calls with a client's field salesmen, and checked at least 1,000 stores to study distribution and shelf placement. I'm not bragging. It's something I just felt I needed to do to understand as much as I could about the brand, the category, the competition, and the environment in which my clients did business.
2. Qualitative research is always a good place to start.
Focus groups seem to come in and out of favor, but in my opinion they are invaluable for getting up close and personal to customers and prospects. They can identify and expand existing problem areas, as well as gain a handle on product strengths.
3. Focus your efforts through segmentation and prioritization
As the number of brands and the channels for customer contact increase, segmentation is more important than ever in helping marketers focus their efforts on current and future opportunities for growth. No brand can be all things to all people, so it is critical for marketing executives to segment customer groups and invest in the areas with the highest potential for growth.
4. Map the consumer decision journey and identify the key touchpoints that influence brand choices.
The traditional concept of a marketing funnel has evolved into a continuous evaluation of available options up to and even after the purchase decision has been made and completed. Today's consumer needs to be constantly reassured that they made a good decision. And the concept of brand loyalty has been almost totally discarded in many business categories.
5. Watch your competition . . . and learn from them.
Keeping a close watch on who and "cracked the code" is more important than ever. Sometimes you learn what you cannot do, but more often, competitive advantage starts with understanding your competition.
Of course, these are just starting points for identifying and using insights to drive key business decisions. In the final analysis, the winners will be the creative marketers that are not afraid to explore new ideas and channels. Insights are still driven by identifying and evaluating options, and having the courage to look ahead, not behind.
- Don Morgan
Don Morgan is Blog Editor and a past-president of PSAMA. He is Head Rainmaker at Raindance Consulting, a brand strategy and content marketing company. He can be reached at dmorgan@raindanceconsulting.com/