MARKETING NEWS
Looking for resources to help build your marketing knowledge base? Here's what you need to know!
Marketing Strategies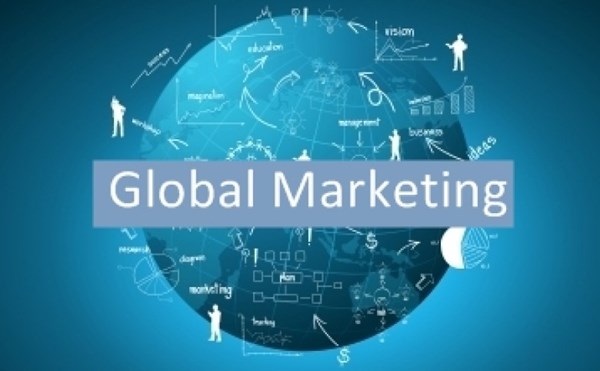 Marketing Problem #6 – Competing in Dynamic, Global Markets
02/08/2017
This is #6 in a series of posts to address what the AMA has identified as "the seven big problems" confronting marketing today.
Effectively Targeting High Value Sources of Growth,
The Role of Marketing in the Firm and the C-Suite,
The Digital Transformation of the Modern Corporation.
Generating and Using Insight to Shape Marketing Practice
Dealing with an Omni-Channel World
Competing in Dynamic, Global Marketing
Balancing incremental and Radical Innovation
Previous blog posts have presented my thoughts on the first five problems as thought starters for these important issues. Here are some thoughts on the issues and possible solutions to "Competing in Dynamic, Global Markets".
A co-worker asked me why he should think or worry about global markets, because he is a local company. Here is my response.
Local, national or international, the global economy affects all companies.
The rise of global sourcing and distribution means that all companies must be aware of how easily it is to produce and purchase overseas. Since consumers have more options than ever before, every company must be aware of how globalization has affected or will affect its business model. This may mean a change in your organizational structure to allow you to adapt your message to local needs and requirements. It will also require a shift in marketing and business philosophy to monitor and embrace local marketing customs.
Your customers don't know or care where you are from; they just want the best price and/or service they can get.
Of course there are some local exceptions here in Western Washington. Local brands like PEMCO, Bartell Drugs and McLendon's are often preferred because of their local heritage. But when a technology-savvy, empowered consumer goes online to research or purchase an item, they don't look at where the company is located, or even where the raw materials are sourced, for the most part. This has been borne out in research, which has shown that 80%+ of senior marketers feel that consumers are globally-connected and don't see any differences between global and local marketing when evaluating products or services.
You may be missing good opportunities.
Globalization of production and distribution can help you company reduce costs, and improve sales and profits. You don't have to b a giant corporation or industry leader to take advantage. As many third world countries and other emerging economies become more industrialized and technologically adept, their lower labor costs and improved quality of production can benefit companies of all sizes.
The phrase "think globally, act locally" has never been more accurate. As the world continues to get smaller through technology and global sourcing, marketers of all sizes, in all categories, will be forced to confront this reality. The ones that succeed will be those marketers that not only recognize this change, but are creative enough to adapt successfully. Marketers that adopt a global mindset could be the key element that defines the most successful brands in the next decade.
- Don Morgan
Don Morgan is Blog Editor and a past-president of PSAMA. He is Head Rainmaker at Raindance Consulting, a brand strategy and content marketing company. He can be reached at dmorgan@raindanceconsulting.com/