Demystifying SEO: What Marketers Really Need to Know
South Sound Event
Demystifying SEO: What Marketers Really Need to Know
---
We all know the importance of landing on the first page of Google or using important keywords in our online content, but what do marketers really need to know when it comes to SEO short of becoming SEO experts ourselves? Prepare to be guided through the complex and tangled world of SEO and take away best practices for getting any type of organization on the right track.
Schedule:
8:30 - 9:00 a.m. Registration, breakfast & networking
9:00 - 9:45 a.m. Program
9:45 - 10:00 a.m. Q+A, door prizes
ABOUT OUR SPEAKERS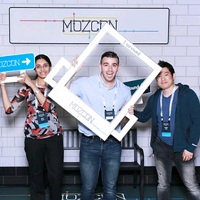 Trenton Erker
SEO Manager
Trenton Erker stumbled into the world of online marketing by accident while working 5 years in diesel mechanics for his family. Trenton started by building websites free of charge for struggling business owners and friends. After years of study and unpaid work he set out for a career in utilizing the internet to help companies grow and scale. He's ever seeking the simplest, yet most powerful process to help you double your business. Clarity Online is his best effort at making it happen.

Shane Griffiths
Shane Griffiths is a self-taught Marketing Consultant. He started his first consulting business 7 years ago to help small businesses get found online. He then led a small advertising agency in the transition from traditional to digital services, doubling their clients in 9 months. After moving to Seattle, he took up a role in automotive SEO working with car dealerships all over the country. His latest venture, Clarity Online, uses SEO and Wordpress to help strugglingbusinesses rise to the top.

SPONSORS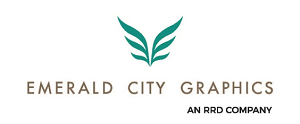 Emerald City Graphics
Serving clients throughout the Pacific Northwest, Emerald City Graphics specializes in color printing and custom packaging solutions—and more. We are a strategic marketing partner for consumer product brands, and a source of structural design and fulfillment expertise for custom retail packaging. Packaging solutions include food-safe materials that meet strict health & safety requirements and eco-friendly, sustainably-sourced (FSC-certified) solutions.

Cascade Eye & Skin Centers
Cascade Eye & Skin Centers is a combined medical practice of Ophthalmology, Dermatology and Plastic Surgery with six convenient South Sound locations. Cascade not only offers routine care, but many specialties such as LASIK and Cataract eye surgery, retina and cornea services, plastic surgery procedures and four of the six locations are home to cosmetic centers - where both physicians and aestheticians provide cosmetic services including anti-aging lasers, fillers and Botox. CascadeEyeSkin.com