Fails, Fumbles & Faux Pas
8 Business Mistakes I've Made & How To Avoid Them
Fails, Fumbles & Faux Pas
---
Sheryl Tullis shares career mishaps and missteps that are easy to make – and how to overcome them.
With personal anecdotes and 20/20 hindsight, Sheryl serves up fresh perspective on the art of screwing up and still succeeding.

Speaker: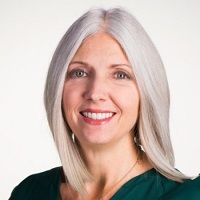 Sheryl Tullis
Head of Department
Why, TA Group Holdings
Sheryl is known for challenging boundaries.
Sheryl graduated from West Point in the first decade of women. While a cadet, she qualified Airborne and interned as a speechwriter for General Colin Powell. Her first assignment as an Army officer was Deputy Director of Information Management in Germany, during the early days of the world wide web.
In the mid-1990's, she suffered through 2400 bps dial-up AOL, because she was fascinated by how the internet connected people and by the emerging business models. A few years later Sheryl pioneered Procter & Gamble's first e-commerce business.
At Microsoft, Sheryl was the first woman in SQL Server product marketing, then led global CRM for MSN before serving as chief of staff for the Chief Marketing Officer. She then led the Marketing Excellence group, responsible for talent, training and development for 7700 marketers, digital capability, and World Class Marketing practices.
Excited by emerging tech, she leapt to exec positions on the mobile agency side -- earning 11 industry awards in two years.
She currently is a Partner and Head of Marketing for TA Group, a private equity and investment firm in Bellevue. She also is a strong proponent of military veteran hiring and helped pioneer the first tech transition program for transitioning service members. An advocate for helping others smash ceilings and break boundaries, Sheryl founded Women in Wireless - Seattle and Mobile Mixers, and she recently won the Mobile Growth Summit / mBolden "People's Choice" award for her work as global president of the non-profit which champions women in digital.
Sheryl holds a B.S. in Engineering from West Point and an M.S. in Information Systems Management from Southern Cal. Ask her about her #50Firsts – the 50+ new things she tried last year!