How to Create an Unfair Advantage Over Your Competition
South Sound Event
How to Create an Unfair Advantage Over Your Competition
---
Finding your competitive advantage is no small feat. What separates the average organizations from extraordinary ones?
South Sound author Steve Miller's latest book has been a game-changer on this topic for businesses of all sizes, in multiple industries. Besides being a #1 Best Seller on Amazon, "Uncopyable" has 60 perfect 5-Star Reviews, and was selected as one of only 11 books to be featured at CES 2018 (formerly the Consumer Electronics Show).
Join us for a panel discussion with some of the most "uncopyable" South Sound brands as we dive into the big questions we're all asking as organizations and marketers when it comes to defining our brand.
The discussion will be inspired by the book. If you would like to read it before the event, you can get your copy here.

Schedule:
8:30-9:00 a.m. Registration, breakfast & networking
9:00-9:45 a.m. Program
9:45-10:00 a.m. Q+A, door prizes
Moderator: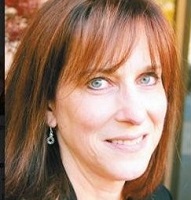 Kay Miller
Marketing Whiz
The Adventure LLC
I'm an energetic, motivated sales and marketing professional with a passion for helping my customers. I have a history of consistently exceeding sales goals in a variety of industries. My strengths include prospecting, sales presentations and closing sales.
Panelists: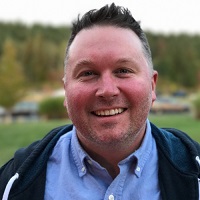 Bryan Reynolds
Co-founder and CEO
Anthem Coffee & Tea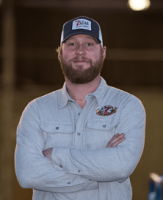 Mike Runion
President/Co-Founder
7 Seas Brewing Co.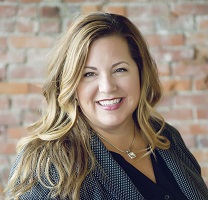 Robyn LaChance
EVP/Chief Strategy Officer
Sound Credit Union
I'm a 'let's get it done' kind of person. I like a challenge and I love to learn.
Drawing on 18 years of credit union experience, I lead member experience, strategic planning, marketing, and community relations functions.
I'm a collaborative, results-driven leader. I have the proven ability to see the big picture, identify obstacles, and formulate successful programs to support strategic goals. Above all, I have a passion for leading teams to high levels of performance, and believe that differentiation occurs at the intersection of technology and personal connection with members.
Sponsor:

Details:
Breakfast and coffee are included in the price of your ticket.
Walk-in policy: All reservations need to be made in advance. Walk-ins will be welcome at the same price, but we will not be able to provide a meal. Thanks for understanding!