Lost Luggage and the Art of Fulfilling Your Promises
Lost Luggage and the Art of Fulfilling Your Promises
---
For the airlines, lost luggage and other painful moments of truth quickly become "baggage" in the customers' experience and diminish the reputation of the carrier. Unfortunately, no matter the industry, every organization has lost luggage and the baggage that results from unhappy customers.
Ethnopraxis Program Manager, Mike Saunderson, will explore the interplay between customer experience and brand. We'll also look at the emotional valence of the promises familiar brands make and those they break through the lens of their brand promises and the customers they serve. Get ready to engage!

Key Takeaways

Identify six elements that singularly, or in tandem, contribute to a broken promise.
Explore a tested, three-step process to eliminate lost luggage challenges and more consistently keep your promise.
Consider a lost luggage prevention strategy that moves the power of your brand from your tagline to your frontline…where the customer experience lives.

Schedule:
8:30 -9:00 a.m. - Registration, breakfast & networking
9:00 -9:45 a.m. - Program
9:45 - 10:00 a.m. - Q+A, door prizes

Breakfast and coffee are included in the price of your ticket.
Speaker: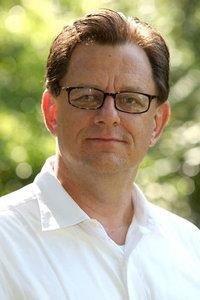 Mike Saunderson
Program Manager
Ethnopraxis
A former adoption professional who united children with families, Mike knows a thing or two about making and keeping a promise. With an MSW from the University of Washington, Mike worked as a social worker in social services, hospitals, and adoptions.
Today, Mike manages elearning production, produces radio-style training programs, and oversees several client's on-going learning programs. Mike's passion is delivering a learner experience that is stimulating, memorable, and true-to-life. Mike is eager to analyze data we gather from clients to shape training to meet the needs of learners and the organization. In addition to his MSW, he holds a Certificate in elearning Design and Development from the University of Washington and will complete his MS in Learning Design and Technology this October from Purdue University.
Walk-in policy: All reservations need to be made in advance. Walk-ins will be welcome at the same price, but we will not be able to provide a meal. Thanks for understanding!
Event Sponsors