Multicultural Healthcare Marketing
How to successfully incorporate authentic diversity in your healthcare marketing strategy
Multicultural Healthcare Marketing
---
Many healthcare marketers are tasked with communicating with patients and community members to provide wellness information, crisis management, or promote hospital services. This can prove challenging when marketing to audiences that are underrepresented in the institution itself. Some choose to simply translate copy, hire models, and update the collateral.
This in and of itself is not bad, it's when the models are tokens, or language is not mindful, that issues may arise. These things will have to happen, but they need to be given the same thoughtful planning as with materials for the predominant culture, not afterthoughts. Translating and updating collateral may be an easy way to resolve this challenge, but it isn't an ethical or effective way to communicate. It won't create long-term results or build safe, patient-centered environments and it may create mistrust and perpetuate institutional racism.
How can a marketer successfully go beyond translation and create highly targeted messaging to successfully market healthcare services to diverse audiences? Find out at AMAPS' Annual Healthcare Marketing Luncheon. This year our panel will help you learn how to successfully incorporate authentic diversity in your healthcare marketing strategy.
Specifically, we'll help you:
Recognize your own implicit bias and its impact on marketing work
How to ethically target services to a diverse audience
Learn to recognize, and avoid, messaging and images that perpetuate racial and cultural stereotypes
Learn how to thoughtfully talk about diversity
Speakers: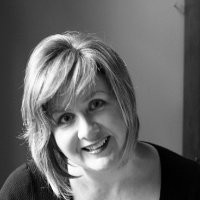 Lisa Gillin
Communications Manager
Valley Medical Center
We listen to our clients. We learn about their audience. We create communications that influence perception and increase action. With Gillin Design, clients work directly with the creative principals, Craig Gillin and Lisa Gillin, so objectives remain clear, messages pure and feedback immediate. Effectiveness is maximized and so are clients' budgets. Creative vision with results since 1988.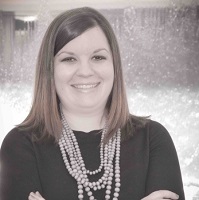 Tara Cashman
Marketing & Staff Engagement Coordinator
Valley Medical Center
Energetic, well-organized marketing communications and hospitality professional. Great team leader with experience in media relations, event production and management, digital media management, copywriting and editing, collateral production, fundraising, and office administration. Extensive customer service experience.

Gloria Wang Shawber
Integrated Project + Communications Manager
TDW+Co
Gloria Wang Shawber is project and communications manager at TDW+Co, an award-winning, multicultural and cross-cultural ad agency with core competencies in social, digital, and experiential. She has more than 15 years of experience in project management, journalism, and consulting. At TDW+Co, her primary responsibilities are account servicing and business development. She leads several initiatives for the U.S. Census Bureau, as TDW+Co is the Asian communications and outreach partner for Census 2020. She also oversees the agency's business development efforts, participating in client pitches, managing large-scale proposals and teams, and executing and delivering proposals. She has worked on campaigns for clients including U.S. Bank, the White House Initiative on Asian Americans and Pacific Islanders, Neighborcare Health, and the Seattle Department of Transportation.
A second-generation Chinese American and native of the Bay Area, Gloria is a freelance writer for the Silicon Valley Business Journal and was for many years an editor and reporter for the Silicon Valley Community Newspapers. She holds an MBA from the Yale School of Management and a B.A. in Communications from the University of California – San Diego.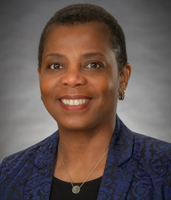 Sherry Elane Williams, MPA
Community Engagement Director
Swedish Medical Center
Sherry Williams is Director of Community Engagement at Swedish Health Service. Her main focus is on community outreach, partnerships, employee engagement, stewardship and realizing the social determiners of health in our community. She has a BA from University of Massachusetts Amherst in Consumer Economics and a Masters in Public Administration from Seattle University. She served as the staff liaison for the Swedish LGBTQ Affinity group and the Equity of Care committee. Sherry is on the boards of the Northwest African American Museum, Alliance for Education, Seattle Sports Commission, Community Lunch on Capitol Hill and Girls on the Run. Sherry also moderated a panel discussion for the Seattle chapter of the Emory University Alumni global networking town hall. "Diversity and Inclusion in the Workplace" as an Emory parent leader.

Sponsor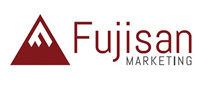 Fujisan Marketing
We're a mid-sized agency. This means we're not a one-person shop overstretching our resources, or a large agency trying to make you fit into a pre-made formula. Our skill and expertise in navigating this varied terrain is fueled by our respect and empathy for you, our clients. We understand what it's like to run a business, and at Fujisan, our core group is made up of exceptional and knowledgeable individuals who want to see you succeed.