Optimizing your Marketing Budget
Strategy and Tactics for Spending Smart
Optimizing your Marketing Budget
---
Whether you are marketing a startup, small nonprofit or a Fortune 500 brand, we all need to maximize our effectiveness with limited funding.
Join us on Nov. 14 and learn how to optimize your marketing budgets. Our expert panel will discuss using analytics, budgeting strategies and media mix to help you stretch your marketing dollars. They'll share proven tactics that will help your team iterate and adjust to spend smart. They'll highlight ways to reuse and repurpose content to ensure maximum impact.
Get actionable tips and inspiring ideas that you can put into action immediately.
Moderator: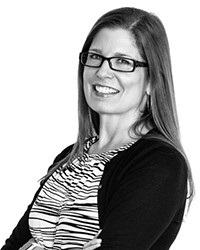 Annett Kohlmann
Marketing Director
Phinney Bischoff
As Marketing Director, Annett is Phinney Bischoff's client advocate and biggest fan. She speaks two languages: yours and ours, ensuring that your needs are accurately translated into meaningful deliverables. She is passionate about solving problems through design and strongly believes in fostering longstanding relationships with all our business partners. Annett brings over 20 years of experience in marketing and client services with global and interactive agencies and has had the privilege to work on a broad spectrum of projects with clients such as Amgen, Eos Airlines, Widmer Brewing Co, Holland America Line, The North Face, The Space Needle, Chihuly Garden and Glass, The Burke Museum, and DCI Engineers.
Speakers: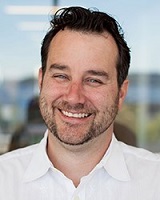 Marc Williams
Active Labs
Marc owns and operates Williams & Helde Inc. (founded in 1969) which runs three unique brands in the marketing world: Williams Helde Marketing Communications, focused on brand communications for enterprise clients promoting a healthy, active lifestyle; Active Labs, which is solely dedicated to foundational marketing for start-up clients, and Hayter Communications Public Relations, for active lifestyle and outdoor clients. Collectively, clients range from Philips Sonicare to Helly Hansen, Lululemon, and a handful of startups at any given time. As an adjunct professor, Marc has taught at Seattle University within the Albers MBA program, and currently sits on the board for the Innovation and Entrepreneur Center at SU. He also served as a Director and Chairman of the Board for the Northwest Entrepreneur Network. A Seattle native and graduate of Western Washington University, Marc resides in the Magnolia neighborhood with his family and can be found riding his bike to work, skiing or sailing in the Pacific Northwest.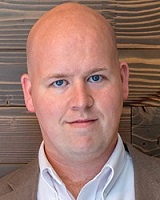 Don DeVange
Principal, Co-Founder
DSquared
Don wants to change how marketing is presented and make it a more useful and satisfying experience for everyone involved by bringing the "Why" back to marketing. Don and his partner Diane started D2 Creative with five core beliefs:
Branding is a mission statement, not a logo or a tagline.
Proper strategy maps out how to take that mission statement and turn it into actionable steps that can be measured to a successful conclusion
Design brings that mission to life in the eyes of the audience
Marketing is the act of uniting an audience to the brand's core beliefs
Collaboration with the audience guides the brand's next phase of expansion
These beliefs lay the foundation for marrying beautiful design to data through analytics. Through constant testing Don and his team identify what it is about the message that is successful, not the sales tactic, the promotion, or gimmick. When the audience sees themselves in the message they buy why selling, not just what you're selling.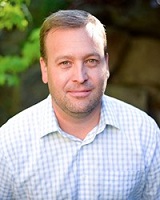 Kevin Shawver
Sr. Director, Marketing
Dolly