South Sound: Content Marketing
Are you set up for success in 2019?
South Sound: Content Marketing
---
How can you turn your content strategy into a lead generating, client-winning, reputation-building, relationship-creating machine? We rounded up some of Puget Sound's best to answer every marketer's burning questions about content marketing. We'll get them to share their biggest successes, tips for juggling department (or client) requests, how they structure their teams and how they measure success.

OUR PANELISTS:
Erika Tucci, Tacoma Public Utilities (moderator)
Bart Treece, WSDOT
Jen Rittenhouse, MultiCare Health System
Courtney Marti, Schwabe Williamson & Wyatt
Erica Teodoro, Harbor Greens
DETAILS:
Breakfast and coffee are included in the price of your ticket.
Walk-in policy: Walk-ins are welcome to join us for the same price as a regular ticket (as seats are available), but we will not be able to provide a meal.

SCHEDULE:
8:30-9:00 a.m. Registration, breakfast & networking
9:00-9:45 a.m. Program
9:45-10:00 a.m. Q+A, door prizes
Sponsor: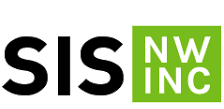 SIS NW, Inc.
Spectrum Information Services NW, Inc. (SIS NW) was founded in 2008 and services the Pacific Northwest with offices in Seattle and Portland and a network of partner solution providers throughout the country.
You have a paper problem. We start our process by interviewing you and gaining an understanding of your business processes and understanding your pain. Symptoms of paper sickness include lost profits, inefficiency, poor customer service, and compliance issues. Once we've diagnosed the problem, we can prescribe an appropriate cure.