Think Tuesday Workshop
Branding For The Rest of Us
Think Tuesday Workshop
---
Brand strategy and the process to develop one is critical for business success. In today's crowded landscape, a brand can be the most important asset in your organization. But for some, creating a winning brand—what you do well, how you do it differently, and why it matters—is too opaque and confusing. Big brands and the firms they hire seem to want to keep their processes in the dark.
It doesn't have to be.
The AMAPS Think Tuesday Workshop facilitator Aaron Templer, Founder and Strategist for Thee Over Four, has developed a model that any marketer can use to develop a winning brand strategy, and anyone in your organization can understand to become a brand advocate. You'll walk away with a model you can use in your organization tomorrow, along with a few sketches of some brand dimensions to kick start the process.

Workshop Agenda:
Level-set brand and branding.
A unique (and graspable) model for the brand strategy creation process.
Workshop two of its dimensions with your marketing colleagues.
Takeaways:
Understand the importance of branding, and learn an everyday language for explaining it to others.
A brand strategy model that scales for any context and any budget.
A kick-start to your brand process and a path forward.

Speaker: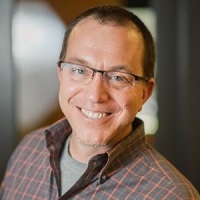 Aaron Templer
Founder and CEO
Three Over Four
As an award-winning, 20+ year leadership and marketing leader, Aaron Templer, the Founder and CEO of Three Over Four, explores influence and social capital through speaking, teaching, and writing. He founded and runs a branding and marketing firm, Three Over Four, with clients that span many industries but usually have something driving them other than just profit. In addition to his involvement with the American Marketing Association as a past president, professional instructor, and volunteer for the Professional Chapters Council, Aaron is a Past President of the University of Colorado-Denver's College of Arts and Media Advisory Board, is an off-and-on adjunct marketing and leadership professor, and an active speaker and facilitator on many branding and leadership topics.
Aaron also has a music problem: He plays percussion in various projects around Denver including with a three-time award-winning, grammy-considered hip hop crew and as the Live Music Director for an Indian dance troupe. Aaron's MBA was conferred through the Executive program at the University of Denver, and was earned with a concentration in Entrepreneurship and Innovation.